Barry Short, 22, of Massachusetts was arrested New Year's morning after he allegedly drove past a New Hampshire police car in a Ford Focus with only three tires.


"Officer Jason Mazza observed a vehicle on Route 125 drive slowly by," deputy police Chief Kathleen Jones said. "[The patrol officer] heard a loud noise and observed the car was missing the rear driver's side tire, driven on its rim only. It wasn't flat, there was no tire on it at all."
Officer Jason Mazza pulled Short over and approached. Shockingly, the officer reported smelling a 'strong odor of alcohol.' Mazza questioned Short and noted that he appeared 'disoriented.'
"Short believed at the time of the stop that he was in Methuen, Massachusetts," Jones said. "He told the officer he couldn't find a jack to change his tire, but couldn't explain why there was no tire on the car."
After failing a field sobriety test, a police search of the vehicle yielded a substance suspected to be marijuana and some paraphernalia.
It was reported that police later determined Short's BAC to be more than three times the legal limit.
Short was charged with drug possession and aggravated DWI. He was released on a $5,000 personal recognizance bond and has a Feb. court date.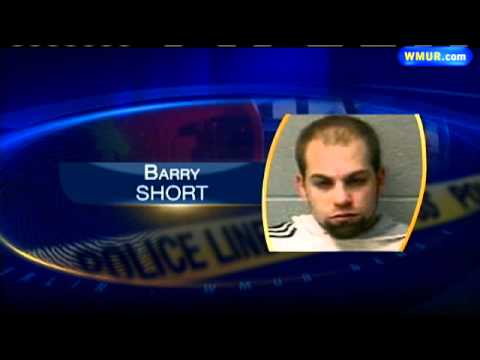 Nine months' pregnant Charlotte Baker, aged 28, was left stranded on a country lane when a pair of conmen stole her luxury sports car.
Charlotte had pulled over on a country road between Byfield and Boddington in England, when she realised a tire on her Porsche 911 had a puncture.


While trying to contact her boyfriend, two men in a white van stopped and offered her a hand and one began changing the tire.
Once he had finished the man pushed past her, jumped into the front seat and drove off behind his friend in the white van.
She was left alone and distressed at the side of the road until an elderly man stopped and offered her a lift.
Miss Baker said: "The shock is starting to fade but now I am just reeling. It's absolutely disgusting, these men have no morals.
"They couldn't have cared less about leaving me stranded on a quiet road, even when it was obvious I'm just weeks away from giving birth.
"Afterwards I was trying really hard to keep my feelings down because I didn't want the stress and shock to send me into premature labour. I was panicking a lot and it was really quite frightening."
She added: "When they first offered to help I thought, great, that's really useful. There was nothing that alerted me to what was really going on until he got in the car. I was shouting at him 'what are you doing?' but it all happened so quickly.
"It's shattered my confidence in people. I'm usually a trusting person but I feel like such an idiot for being conned like this. It's disgraceful."
Charlotte, whose baby boy is due on September 22, runs an alloy wheel repair business with her boyfriend Brad Dixon.